Do you want to own your own football franchise? Do you want to manage your own football team? Do you want to play fantasy football? This course is designed for students to start a virtual business as a football stadium franchise owner. Students will conduct online and offline marketing, examine contracts and demonstrate project-management skills of their own football organization while also managing their own personal football team during the regular NFL football season.

In addition, this course will provide insight on how to start up and run an online (virtual) business.

---
​All course content including powerpoints, activities and lessons are published in the appropriate course on Google Classroom.

Google Classroom is used to help provide students with access to the day's lesson, a resource for studying, and provide visual support for students before, during and after a lesson. In addition, it provides students with a timeline of content.
---

​First Six Weeks

August 28: First Day of School
Hand out and discuss syllabus, required materials and classroom expectations.
August 29/30: Syllabus Scavenger Hunt
Grade: Worksheet (DW)
August 31: Murder Mystery
September 1: NFL Fantasy Football - Planning and Account Setup
September 4: HOLIDAY
September 5/6: Fantasy Football Draft
September 7/11:
Characteristics of a Great Powerpoint (TEKS: Employability Skills)
Grade: Exit Ticket (DW)
September 8: iPad and Technology Day
September 12/13:
Characteristics of an Oral Presentation (TEKS: Employability Skills)
Grade: Exit Ticket (DW)
September 14/15/18:
Presentations
Grades: Presentation Supplemental Materials (TEST), Oral Presentation Skills (TEST), Peer Evaluation (DW), Active Listener Activity (DW)
September 19 - 22: New Team Project
Grade: New Team Project Development (DW)
September 25/26: Industry Research - What is Virtual Business?
Grade; Research assignment (DW)
September 27/28: Test Review and Game Day
September 29: TEST
October 2/3: DECA Introduction and activities
Powered by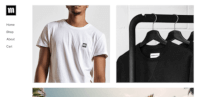 Create your own unique website with customizable templates.